Connect and communicate with the AFRH.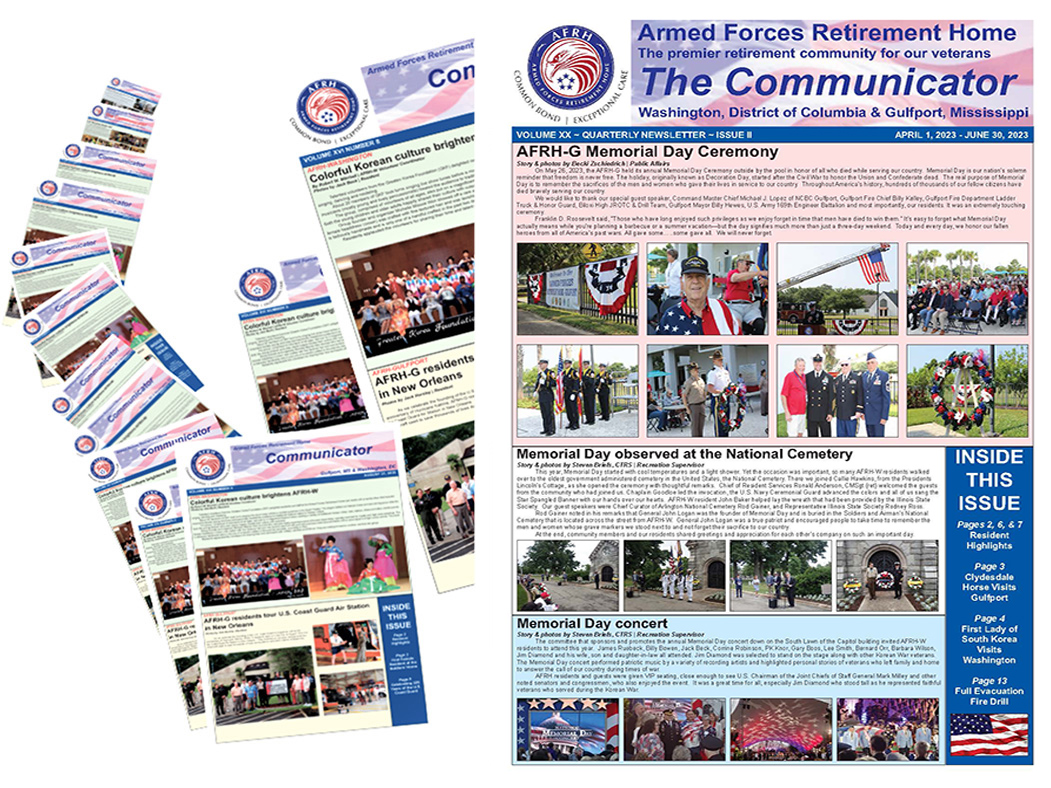 Beginning in 2022, the AFRH Communicator will be published quarterly by the Public Affairs Office to provide residents, staff, family members, and stakeholders with the latest information on events and activities at both AFRH-Gulfport and AFRH-Washington.
We encourage you to check each edition's Resident Highlight sections, which focus on and celebrate our veterans' military service to this great nation.
Public Affairs will publish the AFRH Communicator on March 31, June 30, September 30, and December 31.