Why Choose Our Community in the Heart of the District of Columbia?
An Oasis in the Middle of a Dynamic City
AFRH-W is nestled in the heart of Washington, DC, a vibrant metropolis, on lovely sprawling grounds that provide a warm, country-like setting. Majestic trees, beautiful views, tranquil wildlife, and historic landmarks abound on this sanctuary. The community rests at the second highest elevation in the city, giving it the coolest summer temperatures and moderate winters as well as spectacular views of the Washington Monument (and fireworks displays), the U. S. Capitol, the Washington National Cathedral, and the Basilica of the National Shrine of the Immaculate Conception.
On site, there's so much to do!. We have our own theater where we bring in both movies and entertainers all year long. You can also enjoy strikes and spares at our bowling center, stretch those muscles in our exercise classes, go for the 8-ball in the corner pocket at one of our pool tournaments, or get outside and enjoy a round of golf on our 9-hole course or play pickleball with your mates!
Another great idea? Tour Washington's hidden gem of a museum that is located on our site: President Lincoln's Cottage, which was the earliest domiciliary for the Washington community and which served as Lincoln's summer home during his presidency.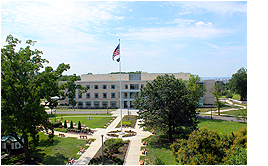 Great Area Attractions
Want to venture away for the day?  You're just minutes from the Metro, bus lines, the White House, monuments, theaters, museums, professional sports, and so much more!
Life is fascinating in historic Washington. There are endless ideas for fun days and nights!
We organize daytrips to the various Smithsonian museums, catch ballgames at Nationals Park, and tour great historic sites. We check out shows at the Kennedy Center, Arena Stage, and the Shakespeare Theatre, to name a few of the many arts venues in the District.
All in all, there's something fun for everyone in DC!
Smoke-Free!
AFRH's Washington community is smoke-free. Smoking is NOT permitted in any building or resident room. Designated smoking areas are provided outdoors.
A Long Legacy of Caring for America's Military Veterans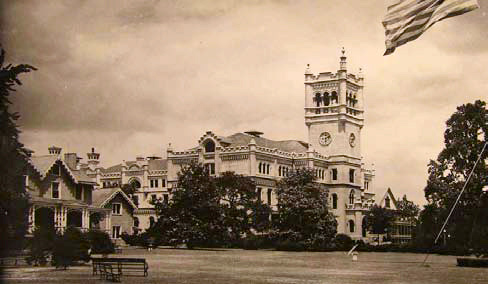 The Old Soldiers' Home has always been a sanctuary for our enlisted troops!
"If there is any one who deserves
to have his pathway made smooth
and pleasant, it is the old soldier
who was ever ready to sacrifice
his life in defence of his country."
– General Scott, AFRH Founder (1786 -1866)
The United States Soldiers' Homes was authorized by Congress in 1851. In 1827, while the Naval Asylum in Philadelphia was under construction, Secretary of War James Barbour recommended that an Army Asylum be constructed for soldiers. For the next twenty years, people like Major Robert Anderson (of Fort Sumter fame) promoted the idea of homes for retired soldiers, without success. The problem was to develop a system of funding a Soldiers' Home that would not involve any expenditure of public money. In 1846, Major Anderson wrote to all the regiments in the active army, asking for information on fines and forfeitures from Courts Martial. He got answers from about half the regiments, added the twenty cents a month for the hospital fund received from the 9,438 enlisted soldiers then on active duty, and was able to estimate the annual revenue from both sources at $42,642, which turned out to be on the low side. "He computed the annual cost of each member, using the Army clothing allowance of that year of $15.36, and the annual cost of one year's ration at the prevailing rate of ten cents a day, to arrive at an annual cost for each member for these two items, of $51.86." He also went to the trouble of obtaining per annum inmate costs at five different East Coast insane asylums, and five different East Coast poor houses, which he reckoned at $43.80 per inmate, and sent the results, along with signed petitions from many of the Officer's Corps as the Army marched off to Mexico. Congress noted that "it does not ask for any contribution from the Treasury."
On 14 September 1847, General Winfield Scott received the surrender of Mexico City, and accepted a "contribution" of $150,000 in gold from the Mexico City fathers "in lieu of pillage." General Scott spent part of this on shoes and blankets for his troops. The remaining $118,791.19 he had deposited in a New York bank with the notation "for Army Asylum." This action outraged the Secretary of War: he accused General Scott of larceny under Art. 58 of the Articles of War, but Scott refused to turn the money over to the Treasury, and in the end he won.
A rustic country cottage owned by the prominent Riggs family was purchased as the site for the new home. This cottage sat high atop a breezy hill overlooking several hundred acres of farmland in what was then rural Washington. The Old Soldiers' Home began with just one "inmate." Before long, more soldiers moved in, and they outgrew that cottage. So a larger "Scott" dormitory was built.
President Abraham Lincoln loved visiting the Solders' Home, as did presidents before him. After it grew, he asked to use the cottage for a summer home to escape the humidity and political pressures of DC. All told, Lincoln spent one quarter of his presidency in the cottage including the months when he penned the Emancipation Proclamation.
Inmates were expected to work to earn their keep. The Soldiers' Home had a 300-acre dairy farm, so inmates could cultivate food and remain self-sufficient. In the 20th century, the Home evolved with the times as the focus shifted away from work toward leisure. As the military evolved, the Soldiers' Home would go on to admit airmen—and women. And, the cow pastures became a nine-hole golf course and resident gardens.
Today that original cottage is splendidly restored as President Lincoln's Cottage, a National Landmark. The Scott was renamed the Sherman Building, and it serves as offices for the AFRH agency staff. The new Scott Building, which opened in 2013, is a model of modern retirement living and health care. Today, residents actively contribute military memorabilia and original artwork to its hallways.
[Source:  Goode, Paul R., Colonel USA Ret., Deputy Governor, United States Soldiers' Home, "The United States Soldiers' Home," 1956]
Dining, Activities, and Other Information
The Washington community offers several trips and special events throughout the month. Now is the time to take advantage of all these opportunities.
Interested in knowing about special events and activities?
Need to know when that certain campus activity occurs?
Want to see all of our current dining options?
Activities
OTHER INFORMATION
Need Directions?
To create your own personalized travel map, click here  >>> TAKE ME TO AFRH . For best results use the following destination address: 140 Rock Creek Church Rd, NW & Upshur St, NW Washington, DC 20011, US.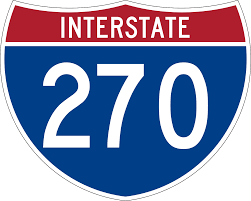 From I-270 North of DC (Heading South)
Stay on I-495 ("The Beltway") eastbound. Take exit 31 for Silver Spring (MD). Stay on Georgia Avenue through Silver Spring. Turn left on Upshur Street (between 4200 and 4100 block of Georgia Avenue). Cross Rock Creek Church Road into the AFRH-W Eagle Gate at Upshur Street.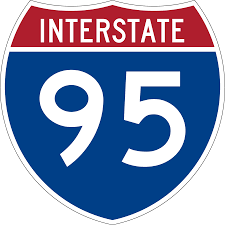 From I-95 North of DC (Heading South)
Stay on I-495 ("The Beltway") westbound. Take exit 27 towards Silver Spring. Merge onto New Hampshire Avenue via exit 28B towards Takoma Park. Turn left onto North Capitol Street, NW. Turn slight right onto Rock Creek Church Road, NW. The Eagle Gate is located at 140 Rock Creek Church Road and Upshur Street, NW.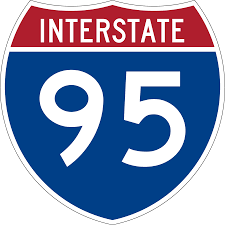 From I-95 South of DC (Heading North)
From I-395, stay on it when it ends at New York Avenue. Turn right on New York Avenue. Go two blocks and make a right onto M Street. Go to the second traffic light and make a left onto North Capitol Street NW. Continue on North Capitol. You will pass a sign to the Armed Forces Retirement Home-Washington. At Allison Street, make a left turn. Make another left turn onto Rock Creek Church Road, and make another left into the Eagle Gate at Upshur Street.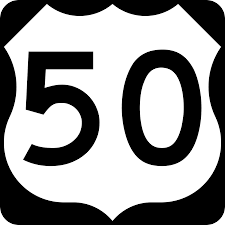 From Rt 50 East of DC (Heading West from Annapolis and Maryland Eastern Shore)
Take Route 50, which becomes New York Avenue. Take the South Dakota Avenue exit. Continue on South Dakota Avenue. Make a left onto Taylor Street NE. Continue on Taylor Street and make a right onto North Capitol Street. At the second stop light, turn left onto Allison Street. Make another left turn onto Rock Creek Church Road, and make another left into the AFRH-W Eagle Gate at Upshur Street.