We provide expert care for every stage of life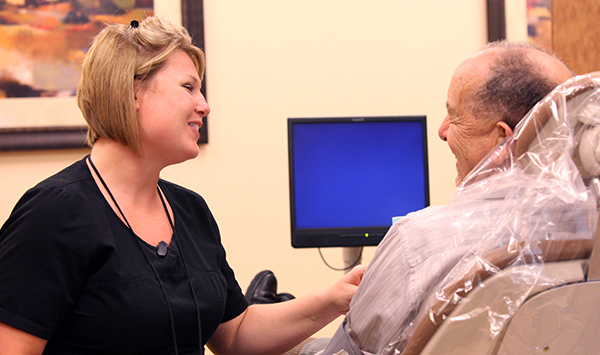 Philosophy of Care
Person-centered Care
The AFRH staff will focus on your individual needs, develop proactive plans of care, and deliver meaningful services to help you thrive. In fact, you will be an active participant in guiding your life and happiness. Also, each staff and family member will work very hard to identify and understand your personal needs, listen carefully to your wishes, and offer smart solutions for consideration.
Five Levels of Care
Independent Living:
This is retirement living at its finest. AFRH Residents get to enjoy ample amenities and fun activities here on campus each day. Plus we have many hobby shops, special events, and fitness options. Or, you're at liberty to roam on- and off-campus, and even travel out of town, anytime you like.
Independent Living Plus:
Maintain your freedom while getting extra assistance with daily living. Here, our dynamic services revolve around you and your needs. Healthcare, therapy, and special services all come right to you in your room. Best of all you still get to socialize with friends—all in the safety and comforts of home.
Assisted Living:
Here, Residents maintain as much independence as possible while receiving support care for certain daily functions and tasks. This support may include assistance with bathing, dressing, eating, or exercising. You may receive this assistance in tandem with physical or occupational therapy.
Memory Support:
This is advanced specialty care for Residents who contract memory problems, dementia, or even Alzheimer's disease. Our team is supportive and skilled. Special attention is given to helping Residents retain cognitive skills and assisting them with daily activities and functions, as needed.
Long Term Care:
This is a much higher level of care for AFRH Residents who become disabled, injured, or infirm. This care entails full assistance with daily activities and carefully monitored nursing. Each AFRH Resident is eligible for Long Term Care—regardless of financial ability.
Learn more about the facilities on our Gulfport and Washington campuses that support these levels of care.