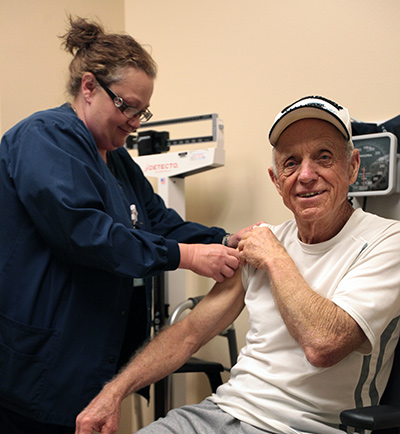 A career working at the Armed Forces Retirement Home (AFRH) can be rewarding on many levels. The AFRH is a small independent agency within the executive branch of the federal government, legislated by Title 24, United States Code.  AFRH has one of the most important, challenging, and rewarding missions in the U.S. Government:  to provide excellence in the daily lives of the veterans who reside in our two communities located at Gulfport, MS, and Washington, DC. 
We can provide you with challenging, interesting, meaningful work to care for the veterans who have risked their lives to protect our freedoms.  As a federal employee, you will enjoy a competitive salary, a great benefits package, paid vacation, and paid Federal holidays. Most of all, you will have the opportunity to serve our nation's veterans who have given so much to defend our freedoms at home and abroad.
If you're interesting in joining the AFRH team - at either the agency level or at one of the two Homes - please check out the federal government's official jobs site (www.usajobs.gov).  All vacancies at the AFRH that are open to outside applicants are only advertised there!
If you have any questions about an AFRH job posting, please call 866.868.4357.