Retire on the Gulf Coast … or the Golf Course.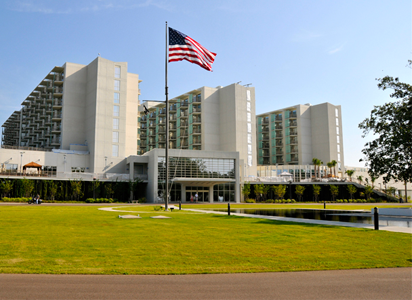 AFRH-Gulfport
Scenic Gulf Coast Retreat
AFRH-G rests on the shores of the Mississippi Sound. Gulfport is a dynamic fishing, beach, and leisure spot in a relaxed southern setting. Sandy beaches, waterfront views, beautiful sunrises, and a charming town surround this haven. Residents can drive or take public transport to great restaurants, exciting casinos, boutique shops, friendly neighborhoods, and more.
Fun Local Entertainment
Many Residents take our free shuttle to town. Others plan group trips to nearby Biloxi or New Orleans. There are several area golf courses for R&R. We have regular fitness classes. Plus you can enjoy surf fishing, great shopping, beach walks, bike rides, and a brisk swim. Or, just relax on your private balcony overlooking the Gulf. No matter your pace—this is the place.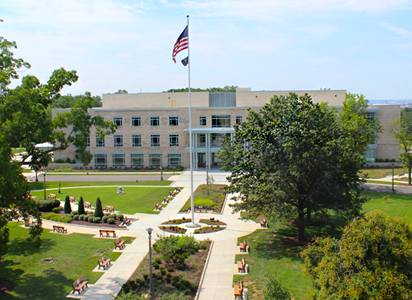 AFRH-Washington
Dynamic Urban Oasis
AFRH-W is nestled in the heart Washington, a vibrant metropolis. Yet, the campus has lovely sprawling grounds in a warm, country setting. Majestic trees, beautiful views, tranquil wildlife, and historic landmarks surround this sanctuary. Venture off campus and you're just minutes from the Metro, bus line, White House, monuments, theaters, museums, pro sports, and more.
Great Area Attractions
Life is fascinating in historic Washington. We take daytrips to the Smithsonian Museums. Catch ballgames at Nationals Park. And tour great historic sites. We have music performances on campus, and we see shows at the Kennedy Center. You can also enjoy our bowling center, golf course, exercise classes, and pool tournaments. All in all there's something fun for everyone in DC.

The AFRH campuses are both smoke-free.  Smoking is not permitting in any building or resident room.
Designated smoking areas are provided outdoors.