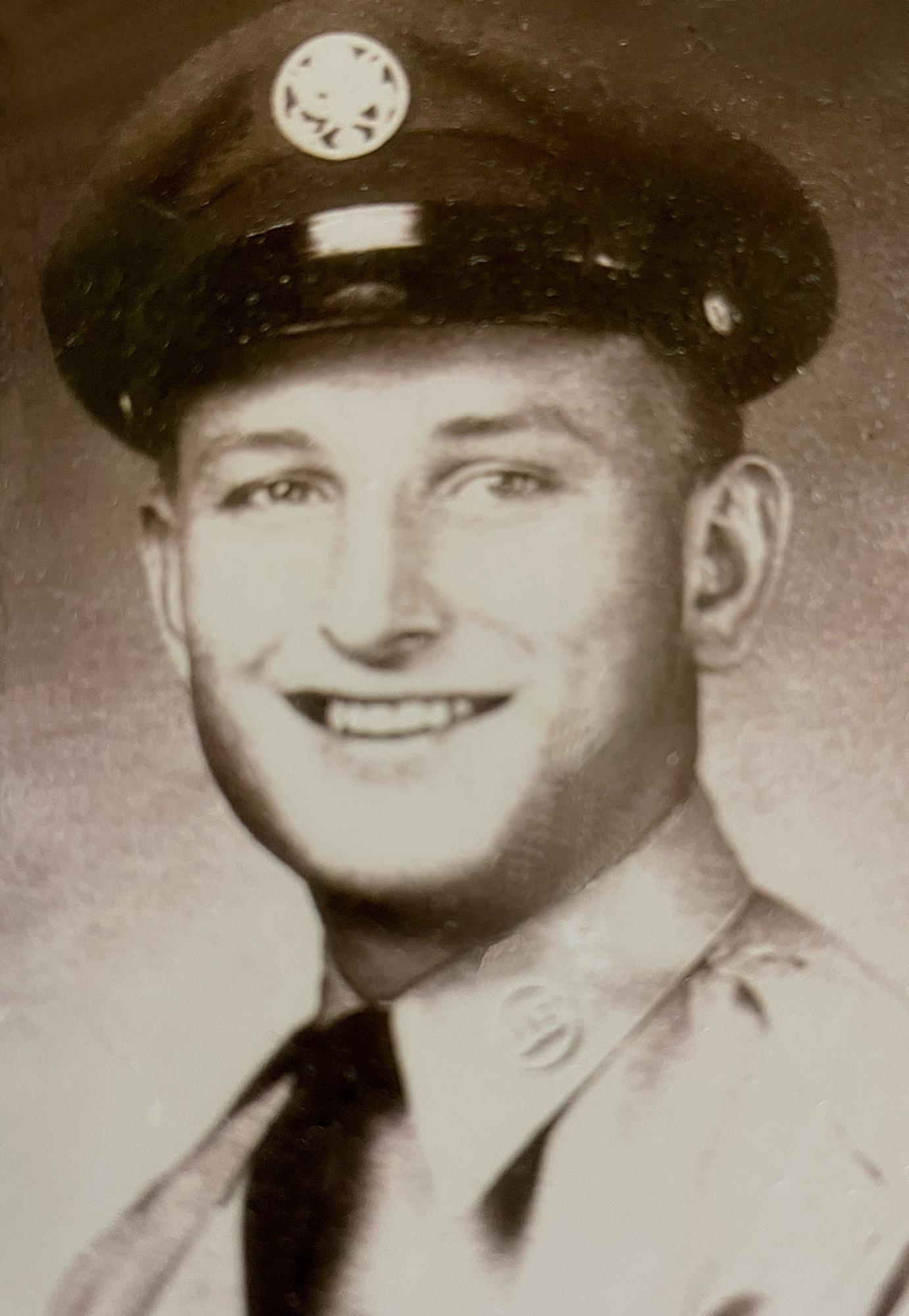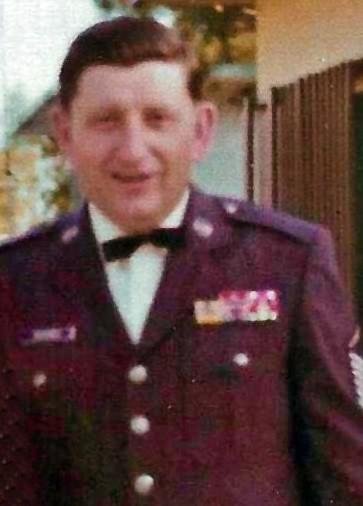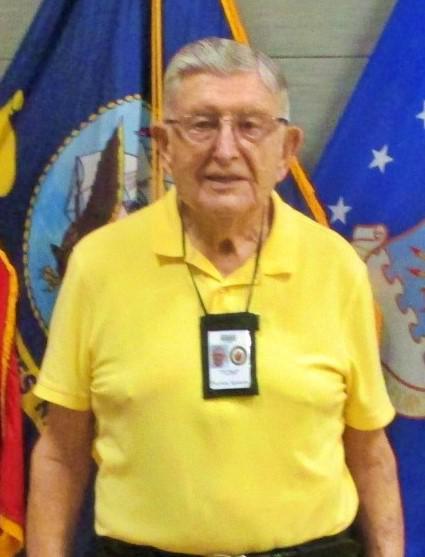 The military life of Thomas Speares
By Dan Ellis | AFRH-G Resident  
Thomas Speares was born to Robert and Sarah Speares on April 12, 1934 in County Cavan, Ireland. His early education, consisting of grades four through fourteen, was engaged while at Stradone National School. Upon graduation, he attended Technical School in Cavan for a year and a half until completion.         
He then became employed at a grocery store for two years, during which time he was given room and board and his wages were accumulated and paid at the end of his services.  Having been borne to his Irish farming family, the tradition was that his older brother was entitled to the land while Tom's entitlement was the highway.         
At age 19, Tom had culminated his plans, and with his parents' guidance and his aunt and uncle's support from Poughkeepsie, New York, he made his way to the United States of America. Having been assured of room and board and employment with a machine shop, after a year and a half, in 1954, Tom joined the U.S. Air Force.         
He received his basic training at Sampson Air Force Base at Seneca Lake, NY, and then transferred to Carswell Air Force Base, Ft. Worth, TX where he was trained in POL Aircraft Fuel Systems for his permanent assignment preparation. His primary duties consisted of providing logistics and readiness in utilizing petroleum, oil and lubricants (POL) in fueling diverse missions of the USAF for around-the-clock flights.  Tom's POL flight's mission was to ensure that aircraft, vehicles and equipment received fuel with zero-water content.         
In 1955, he was transferred to Itazuke Air Base, Fukuoka, Japan.  While stationed there, Tom met and married his first wife, Fumiko, in 1959.  During that same year he was due for a transfer to the United States, but because he was still not a U.S. citizen, he could not bring his wife back with him. Thus, aided by his commanding officer, he negotiated a flight to Hawaii for specialization training, while at the same time, he filed for naturalization, completed the tests, and was sworn in as a naturalized U.S. citizen.  He was then re-stationed in Japan, where he negotiated travel clearance for his wife to attend with him on his new assignment in the United States.         
Tom remained within the field of POL throughout his career. He was promoted in grades while being transferred to various stations that included: Carswell Air Force Base, Ft. Worth, TX in 1959, then, Lakenheath Air Base, Suffolk, England in 1963 then, K.I. Sawyer AFB, Marquette, MI in 1969, and Okinawa Kadena Air Base in 1973.
Tom retired from the U.S. Air Force in November of 1977, after 24 years of service and was discharged at the Naval Air Station in Dallas, TX.
His next nineteen years were spent in his second employment field with the U.S. Post Office at Dallas Bulk Mail Center where he retired in 1997.  And then he began his years of leisure and traveling.         
In July 2019, Tom chose AFRH-Gulfport as his primary home, and while being able, he takes every opportunity to visit his wife and family in Illinois. As an Ireland born resident, Tom is always ready with an Irish drinking toast when he parades with the Home's Yankee Doodle Walkin' and Rollin' Club.